Discover the Perfect Gift for Every Occasion in New Zealand
Welcome to FortyandDeuce.com, your go-to destination for unique and exciting gift ideas in New Zealand. Whether you're searching for a birthday surprise, a special Christmas present, or a token of appreciation for a loved one, our online store has you covered. With our wide range of products and convenient delivery options, finding the perfect gift has never been easier.
Unleash Your Creativity with Unique Gift Ideas
At FortyandDeuce.com, we believe in the power of gifting. That's why we've curated a collection of extraordinary products that are sure to delight and inspire. Our team of talented artists and designers have created a range of unique and customizable gifts that are bound to make a lasting impression. From personalized artwork to one-of-a-kind accessories, we have something for everyone.
Delivering Joy Straight to Your Doorstep
Shopping for gifts should be a hassle-free experience, and that's exactly what we offer at FortyandDeuce.com. With our online platform, you can browse and purchase your favorite items from the comfort of your own home. And thanks to our efficient delivery service, your chosen gifts will be swiftly and safely transported right to your doorstep, anywhere in New Zealand.
Unforgettable Moments, Unforgettable Gifts
Make every occasion memorable with our thoughtfully crafted gift ideas. Whether you're celebrating Mother's Day, a wedding, or the festive holiday season, our selection has something to suit every taste and budget. Our collection of unique gifts will bring joy and happiness to your loved ones, leaving a lasting impression and creating unforgettable memories.
Frequently Asked Questions
Q: Can I find unique gift ideas for her in New Zealand?
A: Absolutely! At FortyandDeuce.com, we have a wide range of unique and personalized gifts that are perfect for the special women in your life.
Q: Do you offer gift delivery services in New Zealand?
A: Yes, we provide convenient online gift delivery in New Zealand. Simply choose your desired items, and we'll take care of the rest, ensuring your gifts arrive safely and on time.
Q: Are there unique gift ideas for international friends?
A: Absolutely! Our collection includes unique gifts that are perfect for sending to overseas friends. Surprise them with a piece of New Zealand, no matter where they are in the world.We print and deliver in 32 countries.
Summary:
Explore FortyandDeuce.com for unique gift ideas in New Zealand
Find the perfect gift for birthdays, Christmas, and special occasions
Convenient online shopping with swift and secure delivery
Create unforgettable moments with our thoughtfully crafted gifts
FAQ section answering common queries about our products and services
Gift Ideas for Specific Occasions in New Zealand
Express Your Style with Our Unique Art Prints on a Wide Range of Products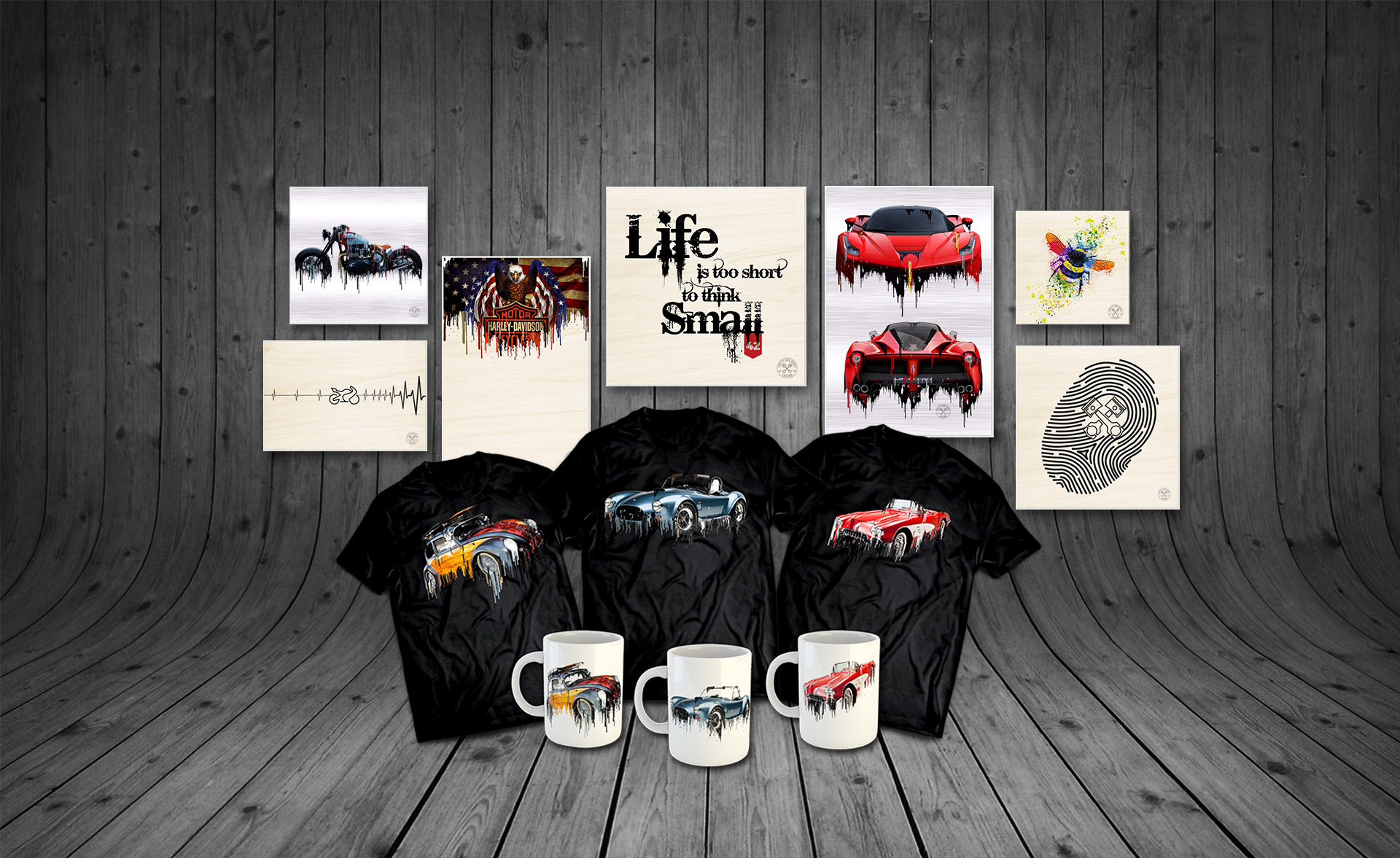 At FortyandDeuce.com, we take pride in our one-of-a-kind art designs that bring a touch of creativity and uniqueness to everyday items. We offer an extensive selection of products that feature our stunning artwork, allowing you to express your style and personality in various ways. From men's and women's clothing to kids' apparel, from tote bags to wall art, and from phone cases to mugs, we have something for everyone. Let's explore the exciting range of products we offer:
Men's Clothing:

T-shirts: Show off your individuality with our artistic designs on comfortable and stylish t-shirts.
Hoodies: Stay warm and trendy with our hoodies featuring eye-catching artwork.

Women's Clothing:

T-shirts: Make a fashion statement with our unique art prints on women's t-shirts.
Sportswear: Elevate your workout attire with our sportswear collection featuring our captivating designs.
Sweatshirts: Stay cozy and fashionable with our sweatshirts adorned with our distinctive artwork.

Kids & Baby Clothing:

Adorable clothing options for your little ones, including t-shirts, onesies, and more, featuring our delightful artwork.

Tote Bags:

Carry your belongings in style with our sturdy and eco-friendly tote bags featuring our artistic prints.

Wall Art:

Transform your living space with our captivating wall art, including canvas prints and framed artwork.

Phone Cases:

Protect your phone while showcasing your personal style with our phone cases adorned with our unique designs.

Mugs:

Start your day with a dose of artistry with our ceramic mugs showcasing our stunning artwork.

Photo Books and Calendars:

Preserve your cherished memories in beautifully designed photo books or stay organized with our artistic calendars.

Cards:

Send heartfelt messages with our creatively designed cards for various occasions.

Stationery & Business:

Business Cards: Make a lasting impression with our unique and professionally designed business cards.
Flyers: Promote your business or events with our eye-catching flyer designs.
Brochures: Choose from single fold, multi-page, roll fold, or accordion fold brochures to showcase your products or services.
Folders: Keep your documents organized and stylish with our custom-designed folders.
Letterheads: Add a touch of elegance to your correspondence with our personalized letterheads.
Roll-ups: Create a visual impact at trade shows or events with our attention-grabbing roll-up banners.
At FortyandDeuce.com, we believe that art should be accessible and integrated into everyday life. That's why we offer a diverse range of products featuring our unique art prints. Whether you're looking to enhance your wardrobe, decorate your home, or find the perfect gift, our collection has you covered. Browse our website and discover the perfect products to express your style and showcase our remarkable artwork.